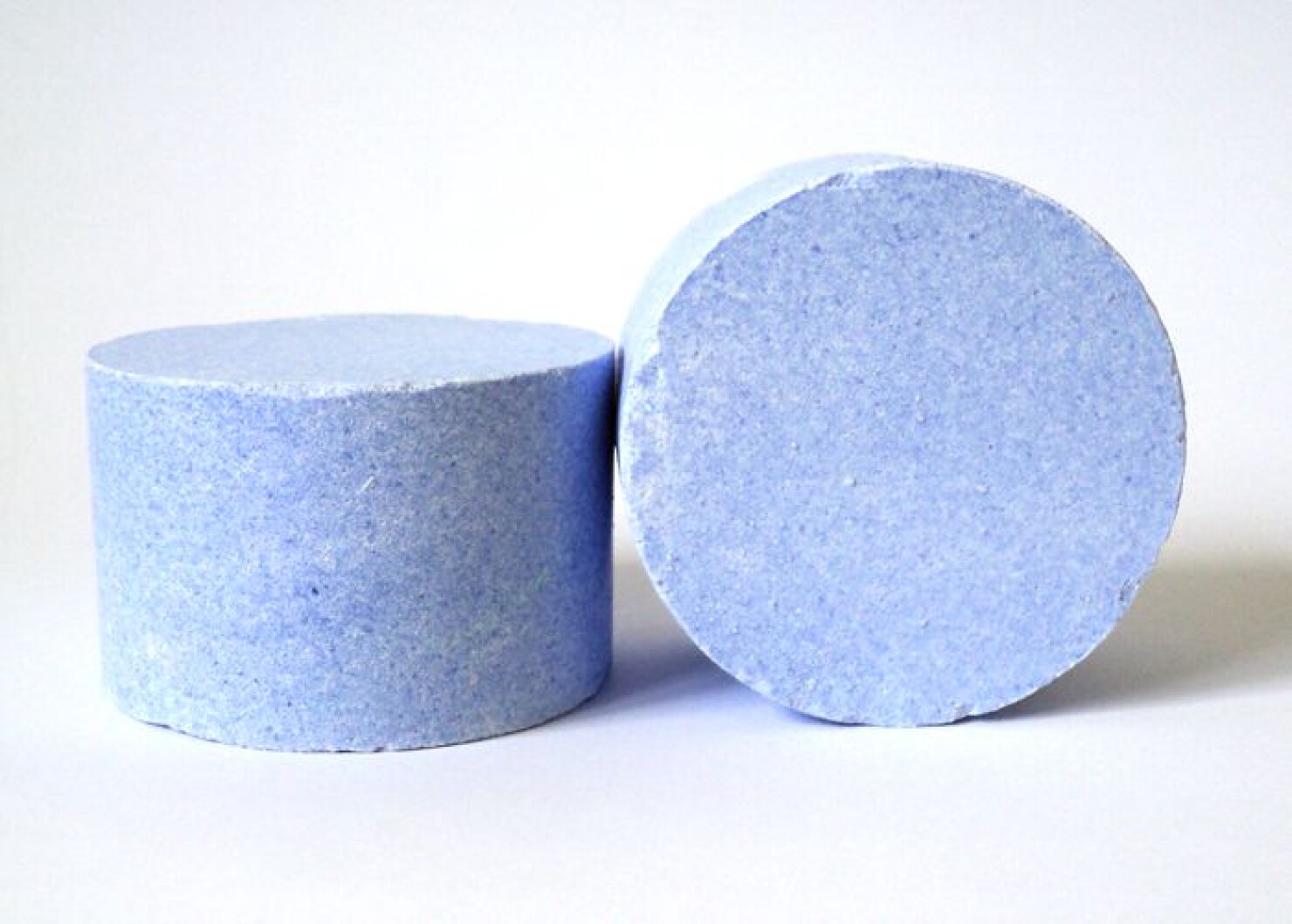 Urinal Cakes
Product information
$55.00
Description
Our revolutionary NON-PARA benzene-free urinal cakes or urinal blocks, work by destroying bacteria in urinals & troughs. Visit the site to learn more.
5 Reasons Our Urinal Cakes Stand Out From The Crowd
Urinal cakes, urinal deodoriser blocks or urinal blocks, it doesn't matter what you call them; we have what we regard as the most effective product on the market.
Did you know that 47% of workers believe an unclean bathroom shows a company does not care about its customers or employees?
What are your men's bathrooms saying about your company?
Would you like to prevent 95% of all urinal blockages and save thousands of dollars on plumber fees?
Urinal Cakes That Dissolve in Water

Our unique formulation breaks down in water, so it does not block your drains.

Long-Lasting Performance

Despite being water-soluble, our urinal cakes still last up to one month with normal use.

Actively Reduce Uric Scale

With unique ingredients that actively clean your urinals, our urinal blocks offer efficient hard-scale removal properties. More than just a pretty face and a pleasant smell, these urinal cakes are ready to do the hard work and reduce the hard scale and uric build-up.

Free Shipping

Choose our boxes of 10, 50 or 100 urinal cakes and enjoy free shipping throughout Australia. Purchasing urinal supplies for your home or office has never been easier.

Made In Australia

Support a locally owned and operated business of industry professionals. Our products are designed, tested and manufactured in Australia. We have purposely engineered our products to work efficiently in Australia with local water conditions and urinal systems.
Our urinal cakes are perfect for a wide variety of uses, including:
Home
Restaurants
Airports
Service stations
Strata properties
Commercial facilities
Office buildings
Public buildings
Shopping centres
Libraries
Schools
Industrial plants
Waterless urinals need to be cleaned with different techniques to flushing urinals. We have extensive experience cleaning traditional and modern urinals all over Sydney and New South Wales. If you have any questions about the best methods to produce professional results, please give us a call today.
We will help you understand the science of keeping urinals smell-free. Our experienced team will help you understand the unique role of urinal blocks, urinal mats and urinal cleaners. We are focused on providing low-cost but premium-quality urinal cleaning supplies for commercial, residential and industrial use.
It does not matter how many urinals you need to keep clean; we have supplies ready to go!
Use Urinal Cakes Now To Prevent Future Problems
Don't wait until your pipes are blocked and you are forced into calling an emergency plumber. Instead, ensure your pipes are free of blockages and foul smells by using our revolutionary benzene free urinal cakes and urinal mats.
Are your men's bathrooms providing a pleasant and professional impression?
Is it time to simplify your urinal cleaning process with our advanced products?
At Urinal Cake, we understand that running a business and managing a property takes a lot of hard work. We have purposely created this website to ensure that you can get what you need with minimal effort.
Order in bulk and save time.
Shop online and save money.
Buy from the leading urinal cake company and enjoy the class-leading results.
If you have any questions about our products or how to ensure your urinals are free of disgusting stenches, give us a call today.